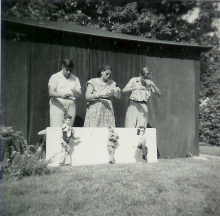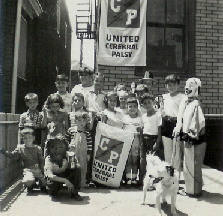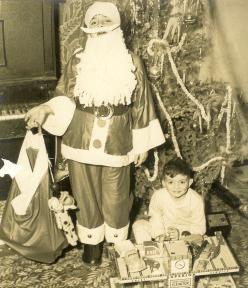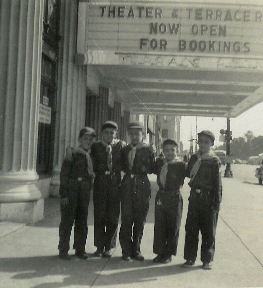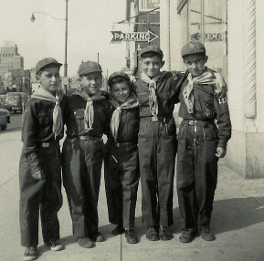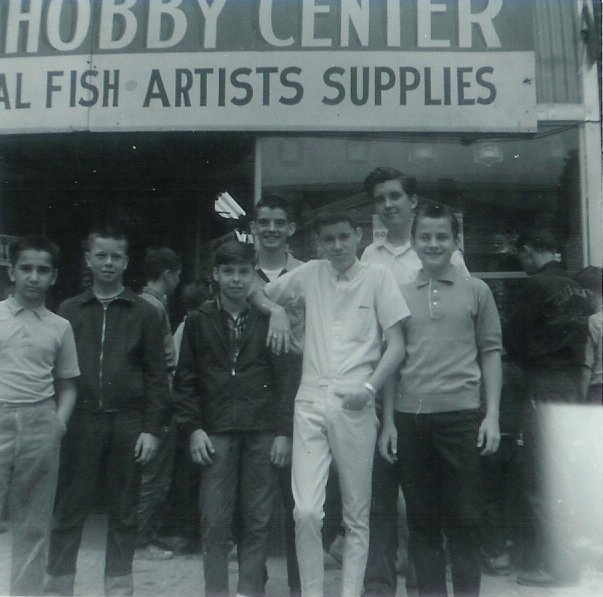 Frederick James Mahana Jr. was born on May 21, 1941 in Newark, New Jersey to Fred and Philomena Mahana. His brother John was born five years later on August 31st. (Please also visit our memorial page for John Mahana, who passed away in 2004.)
At an early age, Fred developed a strong creative drive. He performed puppet shows in a little homemade theater, behind his house, enlisting the help of his brother John. The puppets were created by Fred and his mother out of oatmeal boxes, Christmas tree ornaments, rags, discarded clothing and old dolls' heads. Fred's mother made their clothes and Fred did the stringing and stage building.
They occasionally entertained children from the March of Dimes and Cerebral Palsy Foundations, Cancer Fund, United Appeals and the Park Avenue Home for Crippled Children.
Fred also staged a puppet show at the Village Recreation Playground Circus at 14 years of age; at 15, Fred played Santa to members of the Lebanon American Society of New Jersey at their annual Christmas party. With his brother John, another puppet show was staged as part of the festivities. Around this time, Fred and his puppets had already appeared on local stage, the Dennis James TV Show and the Ted Mack Amateur Hour.
Proceeds from Fred's puppet shows may not have been overwhelming by today's standards, but not a penny was kept by Fred or any of his helpers. $8.14 was collected from his first show in 1952 and turned over to the Cancer Fund. Two puppet shows in 1953 produced $33.98 for the Cerebral Palsy Fund and $20.23 to United Appeals. Another performance netted $30.58, which Fred also gave to the cerebral palsy cause. The crippled children's home received $20 from yet another show.
Fred headed the Teen Age Program of Newark's March of Dimes in 1960. As TAP chairman he lead the city's young people in a fund-raising drive to support The National Foundation's attack on birth defects, arthritis, and polio. Fred and the other TAP members planned a Spectacular in Newark at the Mosque Theater's Terrace Ballroom, including six guest bands, many popular singers, disc jockeys, and surprise performers. Fred was very proud of a specialty act consisting of a large puppet doing the twist which attracted the attention of many people. The show started with a two-hour motorcade, in cooperation with the Classics Car Club of America.
Around this time, in Wildwood, NJ, Fred built a little theater for children called, "Mahana's Puppet Theatre". Fred also decided to open a Hobby Center for children of all ages, which attracted many people. The shop featured arts and crafts, tropical fish, art supplies, train accessories, needlecraft and puppets. Fred encouraged parents to bring their children in to be advised on all sorts of hobbies. His Newark Hobby Center was located at 98 Bloomfield Ave, Newark.
Fred, with the help of many talented people eventually moved on to designing other boardwalk attractions. He and his brother John and brother-in-law Jack Langston, along with other local talents, developed Alchemist Design Studios. Together they created many of the figures or structures that comprised your favorite boardwalk amusements, among other things.
* * Please continue on to our Mahana's Theatres page, where you can see a few shots of the exteriors of the puppet and marionette theatres. From there you can access our puppet gallery and also a special treat for those of you who remember the Theatre of Blood.* *